Request a FREE Quote to
Buy Wholesale Vinyl Fence
in Lakewood Ranch,FL.
Vinyl fence panels, gates, and accessories at wholesale prices from the best vinyl fence and PVC fence supply company in Lakewood Ranch, FL.
Huge Inventory
Styles & Colors. Retail & Wholesale.
Top Rated
5-Star Manufacturer & Distributor.
Premium Quality
The Best PVC Products in the Market.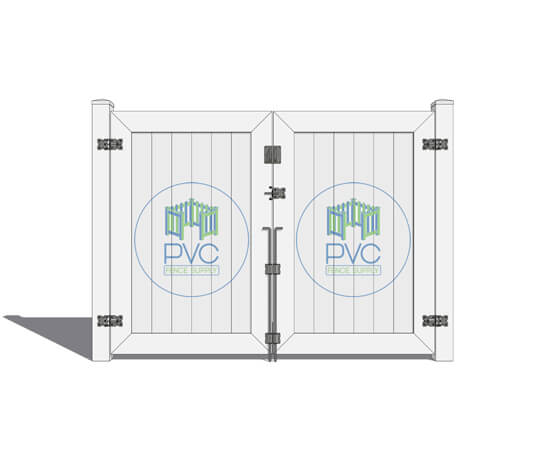 Welded PVC Gates
In Lakewood Ranch
Matching Welded Gates for Every Style. Custom Made.
Explore Gate Options
Lakewood Ranch Real Customer Reviews
Lakewood Ranch Frequently Asked Vinyl Fence Questions
For the most common fence styles we have stock ready inventory available to be picked up in our facility or delivered to your fence project site. If your fence order needs to be customized it will take a few more days for fabrication. We can assure you to provide a great costumer service by producing quotes and answering concerns promptly. We manufacture and deliver all orders in a timely manner in order to meet the purchaser's deadlines. Please call us for a free quote on your standard or special fence request in Lakewood Ranch.

Our fence specialist team members are able to help you to get an accurate quote. We can read of blue prints, building plans, surveys, sketches, or we can help you design and figure out the fence style, proper layout, fencing material and accessories needed for your Lakewood Ranch fence project.

We transfer a manufacturer's limited lifetime warranty to the end user. Our PVC fencing, railing, and decking products have a lifetime warranty against peeling, flaking, blistering, rotting, and corroding, if it is installed under normal conditions.

Obtain a Fence Permit
Locate the areas where you planning to install the fence (boundaries or fence lines)
Call your local underground utility locators to mark prior to dig safetly
Run strings marking the layout of the vinyl fence will be install
Mark all your fence post holes according your vinyl fence panels width sections and gate openings.
Dig your holes depth and diameter according the specifications allowed on your fence permit.
After all the holes are filled with concrete, start placing plum all vinyl fence post
Snap the bottom rail into place, post after post
After all posts & rails are in placed, place all vinyl pickets into the bottom rail.
Snap the upper rail into place, post after post
Place a post cap in each fence post
PVC Fence Supply in Lakewood Ranch
Lakewood Ranch vinyl fences, done right.
A new vinyl fence or vinyl gate is the perfect addition to any home in Lakewood Ranch, but when you start searching online for the right Lakewood Ranch vinyl fence company, you can very quickly get overwhelmed with misinformation.
Luckily, here at PVC Fence Supply, we go above and beyond to make the vinyl fence purchasing process is as quick and easy as possible.
We're Lakewood Ranch Vinyl Fence Distributors that you can trust
Our management and shop employees are some of the best PVC fence fabricators in the industry, so we can answer absolutely any question you can think of. Combined, we have over 100 years of experience - it's hard to beat that!
And, if you're obtaining your own fence permit in Lakewood Ranch, we can provide you with engineering drawings and a full walk through on how to handle the process.
Navigate to the column to the right to find links that will guide you through the vinyl fence permitting process for your new PVC fence in Lakewood Ranch. If you've got any more questions - contact us! We're here to help.
Why Install PVC Fence in Lakewood Ranch?
The biggest advantage of installing vinyl fence in Lakewood Ranch, is that PVC fence components almost never require maintenance. They look the same on day one thousand as they do on day one.
Due to specialized chemical engineering, vinyl fence panels and accessories have a hearty resistance to UV rays, water, wind and insects. So, if you choose to buy cheap and inferior product, such as the PVC fence panels that home improvement stores sell, you will end up having a fence that is not engineered to withstand the Lakewood Ranch elements, like our PVC products do.
When you buy your new vinyl fence from us, you truly get your money's worth because you're getting a fence that lasts a lifetime.
Also, if you need PVC fence installation, we can refer you to a pool of local fence contractors that can handle your project for a great price!
Need your fence replaced in Lakewood ranch? PVC Fence Supply manufactures and distributes the highest-quality vinyl fences. We offer several fence designs that may be tailored to your specifications, including picket fences, ranch rail fences, semi-private fences, and privacy fences. Our pvc products are the most reasonably priced on the market, and you can rest assured the fences you purchase from PVC Fence Supply last for years and will always increase the value of your home. The #1 fence manufacturer is ready to begin working on your dream fence, so don't wait any longer. 
About Our Manufacturing and Distributing Company
All of our fences, whether they are commercial, residential, or industrial grade, are offered at the lowest possible prices. If you or a loved one ever need a fence of any shape, size, or color, you can be assured that PVC FENCE SUPPLY will have what you're searching for. Vinyl fence panels, PVC gates for pedestrians, and drive-in vinyl gates are some of our most purchased fencing products. 
Our company is committed to providing you with high-quality PVC fences in a variety of styles to match your needs. Every fence hardware may be found at PVC Fence Supply too. In addition, we are well-versed in supplying a variety of fence accessories, including hinges, locks, drop rods, u-channels, brackets, handles, pickets, post caps, picket caps, end posts, corner posts, and line posts. 
In order to provide customers with the best vinyl fences available, our employees have undergone intensive training and use advanced technology for the manufacturing process. Our top priority is producing high-quality vinyl fences that result in a smart investment, and we plan to do it by combining cutting-edge technology with a dedication to satisfying our clients. Our fence estimates are always free and precise, and we're happy to work with you one-on-one if you have any questions. 
Thanks to our cutting-edge equipment, we can construct gates, railings, and fences of any size. Our management team has over 26 years of experience in the fence business, so they know what it takes to provide you with the greatest service at the best prices. Install our PVC fence panels and vinyl gates, which require almost no maintenance and will endure for many years, to reap the financial and security benefits of fencing in your property. 
The right Materials For Your Project In Lakewood ranch
Additionally, your plastic fence from PVC Fence Supply will be in full compliance with all applicable Florida regulations. This means that when we make your vinyl fence panels, we will strictly adhere to all ordinances in Lakewood Ranch pertaining to fencing. Choosing the ideal fence materials for your home is a breeze and won't break the bank thanks to PVC Fence Supply, Florida's premier fence manufacturer. 
Our fences are constructed with sturdy pickets and other reinforcements, making them resistant to winds of up to 115 miles per hour. In an effort to help you save money, we will evaluate your needs and lead you through the steps of calculating the quantity of vinyl fence you will require for the task at hand. For all of our endeavors, we always use premium products from reputable raw material suppliers. You may trust that buying PVC fence materials from us is he greatest decision. 
PVC Fence Supply is the go-to vinyl fencing company for customers in Lakewood Ranch and around Florida. We serve homeowners, builders, home remodelers, fence contractors, and the general public. Here's your chance to obtain a FREE ESTIMATE right now.
Lakewood Ranch Building Dept.
8175 Lakewood Ranch Blvd
Lakewood Ranch, FL 34202(941) 907-0202
Website
Lakewood Ranch Vinyl Fence Resources
Lakewood Ranch Communities We Service
Arbor Grande.
Bridgewater at Lakewood Ranch.
Central Park.
Del Webb Lakewood Ranch.
Edgewater.
Esplanade Golf and Country Club.
Greenbrook.
Harmony at Lakewood Ranch.
Ready to Get Started?
Call or submit a form to request a FREE Lakewood Ranch project estimate today.