Request a FREE Quote to
Buy Wholesale Vinyl Fence
in Miramar,FL.
Vinyl fence panels, gates, and accessories at wholesale prices from the best vinyl fence and PVC fence supply company in Miramar, FL.
Huge Inventory
Styles & Colors. Retail & Wholesale.
Top Rated
5-Star Manufacturer & Distributor.
Premium Quality
The Best PVC Products in the Market.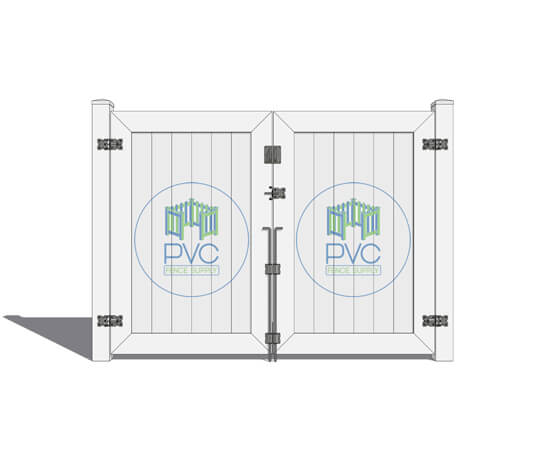 Welded PVC Gates
In Miramar
Matching Welded Gates for Every Style. Custom Made.
Explore Gate Options
Miramar Real Customer Reviews
Miramar Frequently Asked Vinyl Fence Questions
For the most common fence styles we have stock ready inventory available to be picked up in our facility or delivered to your fence project site. If your fence order needs to be customized it will take a few more days for fabrication. We can assure you to provide a great costumer service by producing quotes and answering concerns promptly. We manufacture and deliver all orders in a timely manner in order to meet the purchaser's deadlines. Please call us for a free quote on your standard or special fence request in Miramar.

Our fence specialist team members are able to help you to get an accurate quote. We can read of blue prints, building plans, surveys, sketches, or we can help you design and figure out the fence style, proper layout, fencing material and accessories needed for your Miramar fence project.

We transfer a manufacturer's limited lifetime warranty to the end user. Our PVC fencing, railing, and decking products have a lifetime warranty against peeling, flaking, blistering, rotting, and corroding, if it is installed under normal conditions.

Obtain a Fence Permit
Locate the areas where you planning to install the fence (boundaries or fence lines)
Call your local underground utility locators to mark prior to dig safetly
Run strings marking the layout of the vinyl fence will be install
Mark all your fence post holes according your vinyl fence panels width sections and gate openings.
Dig your holes depth and diameter according the specifications allowed on your fence permit.
After all the holes are filled with concrete, start placing plum all vinyl fence post
Snap the bottom rail into place, post after post
After all posts & rails are in placed, place all vinyl pickets into the bottom rail.
Snap the upper rail into place, post after post
Place a post cap in each fence post
PVC Fence Supply in Miramar
Miramar vinyl fences, done right.
A new vinyl fence or vinyl gate is the perfect addition to any home in Miramar, but when you start searching online for the right Miramar vinyl fence company, you can very quickly get overwhelmed with misinformation.
Luckily, here at PVC Fence Supply, we go above and beyond to make the vinyl fence purchasing process is as quick and easy as possible.
We're Miramar Vinyl Fence Distributors that you can trust
Our management and shop employees are some of the best PVC fence fabricators in the industry, so we can answer absolutely any question you can think of. Combined, we have over 100 years of experience - it's hard to beat that!
And, if you're obtaining your own fence permit in Miramar, we can provide you with engineering drawings and a full walk through on how to handle the process.
Navigate to the column to the right to find links that will guide you through the vinyl fence permitting process for your new PVC fence in Miramar. If you've got any more questions - contact us! We're here to help.
Why Install PVC Fence in Miramar?
The biggest advantage of installing vinyl fence in Miramar, is that PVC fence components almost never require maintenance. They look the same on day one thousand as they do on day one.
Due to specialized chemical engineering, vinyl fence panels and accessories have a hearty resistance to UV rays, water, wind and insects. So, if you choose to buy cheap and inferior product, such as the PVC fence panels that home improvement stores sell, you will end up having a fence that is not engineered to withstand the Miramar elements, like our PVC products do.
When you buy your new vinyl fence from us, you truly get your money's worth because you're getting a fence that lasts a lifetime.
Also, if you need PVC fence installation, we can refer you to a pool of local fence contractors that can handle your project for a great price!
Installing a new vinyl fence around your Miramar property might significantly raise its resale price. PVC Fence Supply is the best place to get vinyl fencing. We can manufacture a picket fence, a ranch rail fence, a semi-privacy fence, or a privacy vinyl fence in record time for local homes, companies, and contractors in Miramar.
Choose from over twenty distinct styles of fencing, give it form by choosing your fence's dimensions and color scheme, and get ready for rapid expert or do-it-yourself installation! If you or a loved one in Miramar need a new fence to go around a property, we carry a wide variety of white pvc fences, tan pvc fences, grey pvc fences, and black pvc fences and can guarantee that we will supply all the components necessary for a successful fence installation. 
Exclusive to PVC Fence Supply
Go to www.pvcfencesupply.com to know more about our unique vinyl fence styles, vinyl fence accessories, and vinyl fence gates for sale. PVC Fence Supply's management team has over 26 years' expertise in the industry and can ensure that even the most robust fences are produced. There is no other fence supplier in Miramar that can match PVC Fence Supply for both quality and affordability. 
The Proper Resources for Your Fencing Project
PVC Fence Supply is well-versed in all regulations pertaining to fencing in the Sunshine State. Only fencing materials that can be durable against Florida's hot weather conditions are manufactured by us. Furthermore, you can be assured that your investment will last for years to come because we only utilize premium materials in the creation of our plastic fences. 
PVC Fence Supply has everything you need to put up a vinyl fence. We have a wide variety of fence parts and components, including hinges, locks, drop rods, u-channels, brackets, handles, picket caps, post caps, end posts, and corner posts. 
Highest Quality Fence Panels for your Miramar home
Investing in a high-quality fence today will save you time and money in the long run on repairs and replacements. In the event of a hurricane, our vinyl fences are able to resist winds of up to 115 miles per hour. 
Polyvinyl chloride (PVC) may be molded into attractive gates, vinyl fencing accessories, and pvc fence panels that can last for many years and complement any home's exterior design. PVC Fence Supply is the go-to source for all fencing needs since we are the market leaders in the fencing manufacturing sector. "Where can I buy vinyl fencing near me?" may be a question asked by Miramar locals. PVC Fence Supply offers the quickest turnaround time in the industry for the production and delivery of your custom-ordered plastic fence components. 
You may now rely on the services of the state's leading vinyl fence supplier whether you require PVC fencing in Miramar for commercial, residential, or industrial purposes. Feel free to get in touch with us whenever you have questions about the manufacturing process and cost of the materials required for your fence project. Please don't hesitate to ask for more information; our team of specialists is here to provide it. 
PVC Fence Supply is happy to provide you with a FREE ONLINE QUOTE for your upcoming fencing project right now!
Miramar Vinyl Fence Resources
Miramar Communities We Service
Ready to Get Started?
Call or submit a form to request a FREE Miramar project estimate today.